Good Parenting Reads by Dr. Sears Contest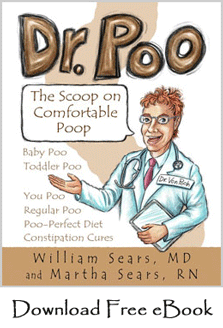 After 50 years of medical experience, 8 kids, and 10 grandkids, author Dr. Bill Sears is a pro at every kid-related dilemma. Here's your chance to win 3 of Dr. Sears' best-sellers: The Fussy Baby Book: Parenting Your High-Need Child from Birth to Age Five; The Portable Pediatrician: Everything You Need to Know About Your Child's Health; and his newest, Dr. Poo: The Scoop on Comfortable Poop. Dr. Poo offers a wealth of easy-to-digest pointers for everyone from infants and toddlers to tweens and pregnant/nursing moms. 
It's all based on scientific studies and Sears' long medical experience. Included is a free download of a child-friendly poop chart for parents to leave in the bathroom, for poo-friendly conversations. For A to Z related topics on parenting, visit his website, askdrsears.com.

For your chance to win these 3 good reads from Dr. Sears, enter here (contest code: Dr. Sears). Entry deadline is Monday, October 30, 2017.
Wanna Wiggle With The Wiggles? Contest
The Wiggles will be performing at Arts Commons, Jack Singer Concert Hall on October 31. The Big Show! tour includes all of their classic songs. Plus, they will be bringing a full band and will be joined by Scottish highland dancers, ballet dancers, Irish dancers, and more! For tickets to the show, visit https://shop.artscommons.ca/single/SYOS.aspx?p=12192&id=515739df-4895-4bc4-9d24-3514407586de.
For more Wiggly fun, like their Facebook page, Facebook.com/TheWiggles, follow on Twitter, Twitter.com/TheWiggles, Instagram @thewiggles, and subscribe (it's free!) to The Wiggles Youtube channel youtube.com/thewiggles. Join in on the conversation using the hashtag #wigglescanadabigshow
For your family's chance to win a pack of 4 tickets to attend The Big Show! on October 31 and meet The Wiggles live in person, enter here (contest code: Wiggles). Entry deadline is Monday, October 23, 2017.
'Be Our Guest' Contest!
Toys "R" Us and Disney's Beauty and the Beast invite you to 'be our guest' with this exciting prize! Belle and Philippe are from the Toys"R"Us and Disney's Beauty and the Beast collection. For more exciting Disney Beauty and the Beast products, visit toysrus.ca or a Toys "R" Us location near you.For your chance to win the Belle and Philippe set (Code: Philippe) (enter here. Entry deadline is Monday, November 13, 2017.